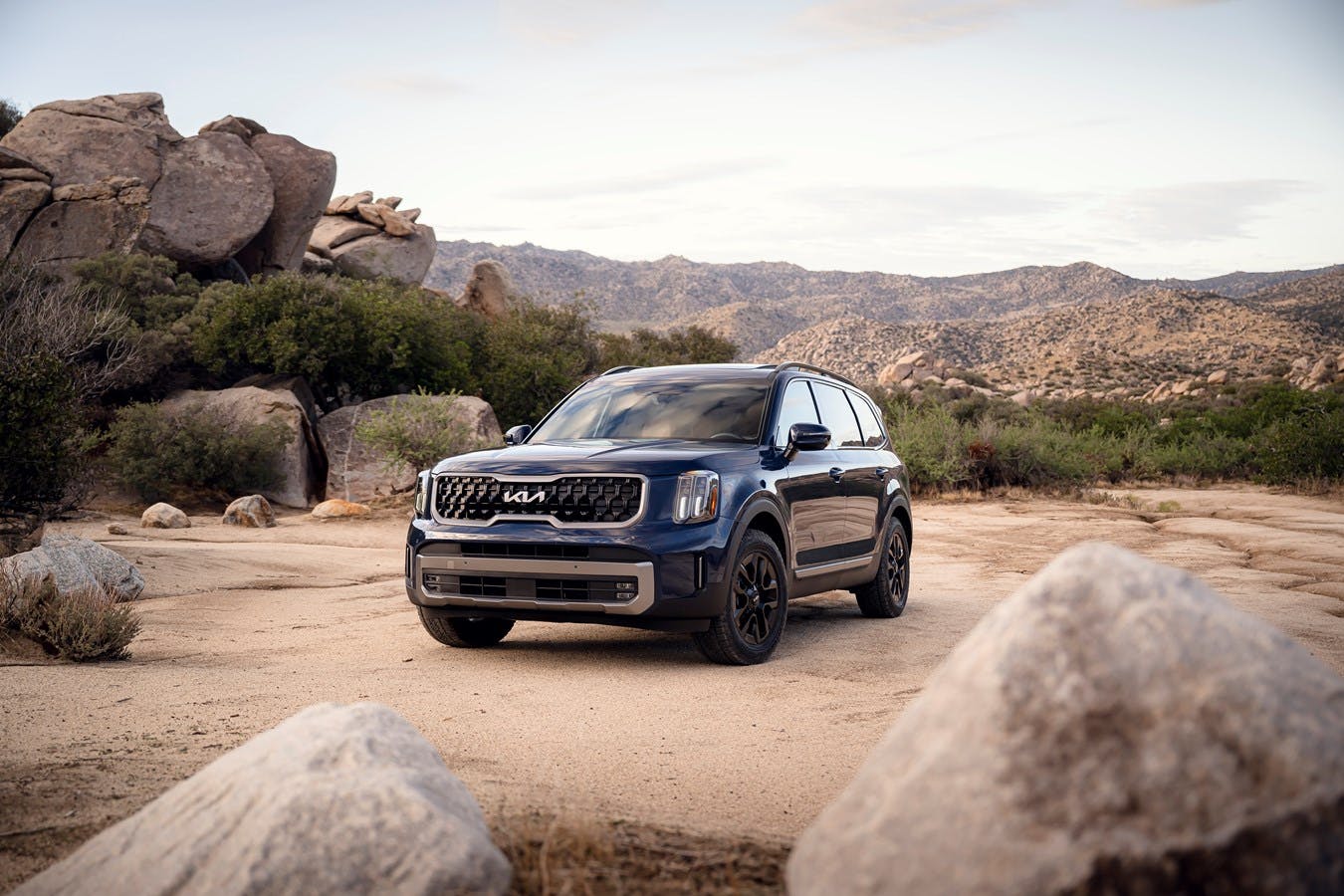 The Future of Luxury: The 2024 Kia Telluride SX-PRESTIGE X-PRO
The automotive world is abuzz with excitement as Kia unveils the highly anticipated 2024 Kia Telluride SX-Prestige X-Pro. This stunning SUV is not just a mode of transportation; it's an experience waiting to happen. In this blog post, we'll explore the remarkable features that make the Telluride SX-Prestige X-Pro a true game-changer in the world of SUVs.
A New Standard of Luxury
Kia has always been associated with reliability and value, but with the Telluride SX-Prestige X-Pro, they are taking their game to a whole new level. This is not just a vehicle; it's a statement of style, comfort, and adventure.
Exterior Excellence
The Telluride SX-Prestige X-Pro boasts a bold and commanding presence on the road. With its striking design, including a redesigned grille, sleek LED headlights, and distinctive alloy wheels, it's impossible to go unnoticed. Whether you're pulling up to a business meeting or embarking on a weekend road trip, this SUV turns heads wherever it goes.
Luxurious Interior
Step inside the cabin, and you'll be greeted by an interior that redefines luxury. Premium Nappa leather upholstery, genuine wood trim, and metal accents create an atmosphere of opulence. The spacious three-row seating ensures that every passenger is treated to the utmost comfort, and the panoramic sunroof lets in the natural beauty of your surroundings.
Cutting-Edge Technology
The Telluride SX-Prestige X-Pro is not just about style; it's also a tech-savvy marvel. The infotainment system features a massive touchscreen display with intuitive controls, smartphone integration, and a premium sound system that elevates your audio experience.
Advanced safety features such as adaptive cruise control, blind-spot monitoring, lane-keeping assist, and autonomous emergency braking ensure that you and your loved ones are protected on the road.
Performance and Efficiency
Under the hood, the Telluride SX-Prestige X-Pro packs a punch. The powerful V6 engine delivers ample horsepower for a smooth and confident drive. Whether you're cruising on the highway or navigating city streets, this SUV responds with grace and agility.
And for the eco-conscious driver, Kia has incorporated hybrid technology to enhance fuel efficiency and reduce emissions, making it an even more responsible choice for your daily commute or family outings.
Adventure-Ready
While the Telluride SX-Prestige X-Pro exudes luxury, it's also built for adventure. The X-Pro variant comes equipped with all-wheel drive and additional off-road features that make it ready to tackle challenging terrain. Whether you're heading to the mountains or exploring remote trails, this SUV has the capability to take you there.
The 2024 Kia Telluride SX-Prestige X-Pro is a masterpiece of automotive engineering, combining luxury, technology, and performance into one remarkable SUV. It's not just a vehicle; it's an experience waiting to happen.
If you're ready to elevate your journey and explore the world in style and comfort, the Telluride SX-Prestige X-Pro should be at the top of your list. Visit Diehl Kia of Hermitage to experience this game-changing SUV for yourself and discover a new standard of luxury and adventure. Your next journey awaits!
Back to Parent Page