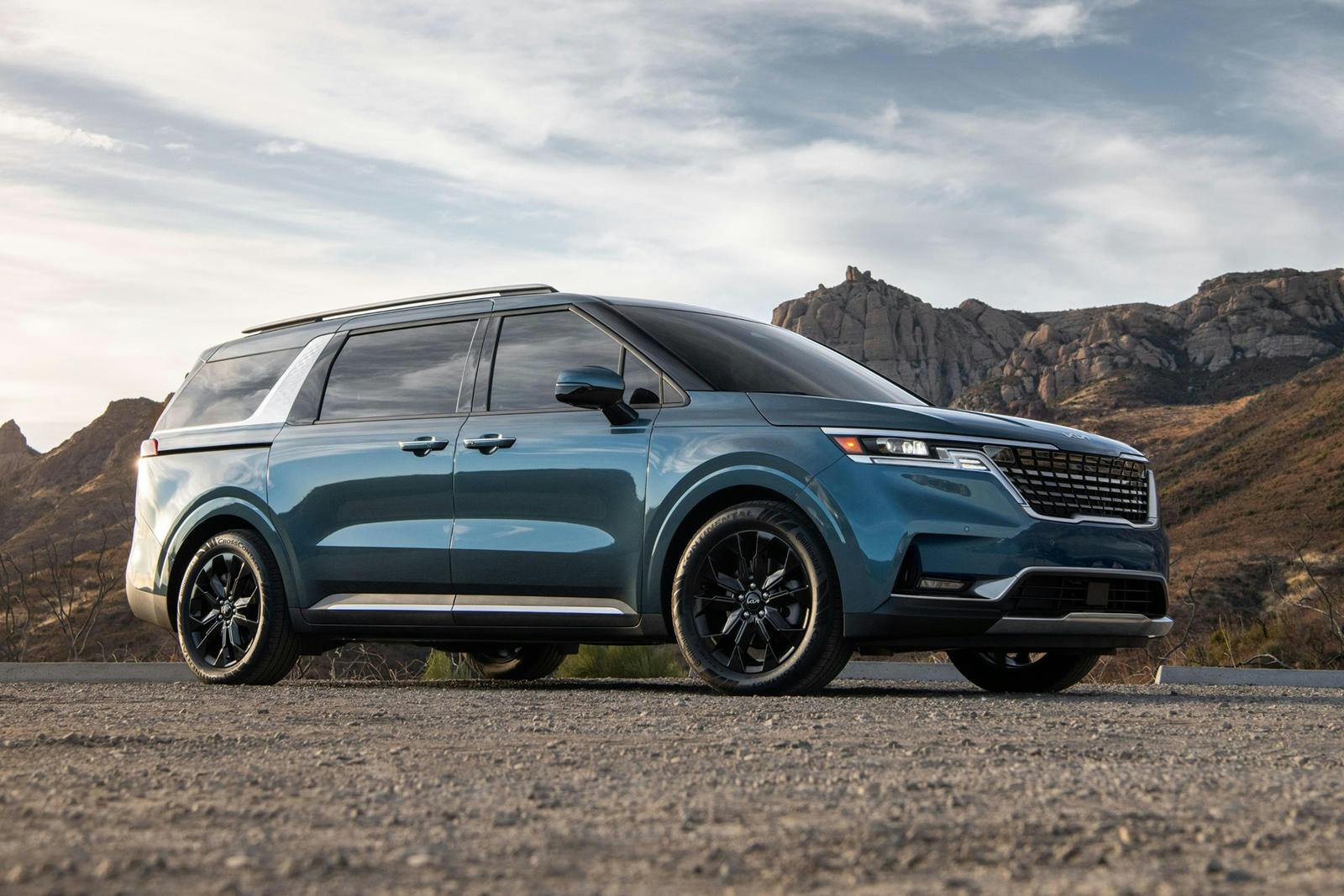 Elegance in Motion: 2024 Kia Carnival SX
In the ever-evolving world of automotive excellence, Kia has once again raised the bar with the introduction of the 2024 Kia Carnival SX Prestige. This masterpiece of engineering seamlessly blends luxury, comfort, and functionality, solidifying Kia's position as a frontrunner in the competitive automotive industry. With a host of innovative features and a design that exudes opulence, the Kia Carnival SX Prestige is a game-changer that promises an unparalleled driving experience for families and individuals alike.
Unparalleled Luxury and Comfort
The 2024 Kia Carnival SX Prestige is a true testament to the epitome of luxury. Step inside the opulent cabin, and you'll be greeted by an abundance of premium materials and exquisite craftsmanship, offering a sense of indulgence that transcends the ordinary. Plush, leather-trimmed seats, ample legroom, and an array of cutting-edge technological features create an atmosphere that epitomizes comfort and sophistication.
Seamless Performance and Efficiency
Underneath its sleek exterior, the 2024 Kia Carnival SX Prestige boasts a powerful engine that delivers both power and efficiency. Its robust performance ensures a smooth and responsive driving experience, making every journey a delightful adventure. Equipped with the latest advancements in automotive technology, the Carnival SX Prestige effortlessly combines performance with fuel efficiency, promising a dynamic ride without compromising on eco-friendliness.
Innovative Technology and Safety Features
Kia has left no stone unturned when it comes to ensuring the safety and convenience of its passengers. The 2024 Kia Carnival SX Prestige is equipped with an array of state-of-the-art safety features, including advanced driver-assistance systems, adaptive cruise control, lane-keeping assist, and a comprehensive suite of airbags. The integration of the latest infotainment system, complete with a user-friendly interface and connectivity options, further enhances the overall driving experience, ensuring that every journey is both enjoyable and secure.
Aesthetics and Design
The 2024 Kia Carnival SX Prestige not only excels in performance and comfort but also dazzles with its stunning design. From its sleek exterior contours to its meticulously crafted interior, every aspect of the Carnival SX Prestige reflects Kia's commitment to impeccable design and aesthetic appeal. With its bold yet refined presence, this model is sure to turn heads on any road, making a powerful statement of elegance and modernity.
In the world of automotive innovation, the 2024 Kia Carnival SX Prestige stands out as a true masterpiece, seamlessly blending luxury, performance, and safety. With its unmatched comfort, top-tier performance, innovative technology, and striking design, the Carnival SX Prestige is a testament to Kia's unwavering commitment to excellence. Whether you're embarking on a long family road trip or commuting in the city, this exceptional vehicle promises an unparalleled driving experience that transcends expectations. Explore the 2024 Kia Carnival SX Prestige and redefine your perception of automotive excellence.
Back to Parent Page