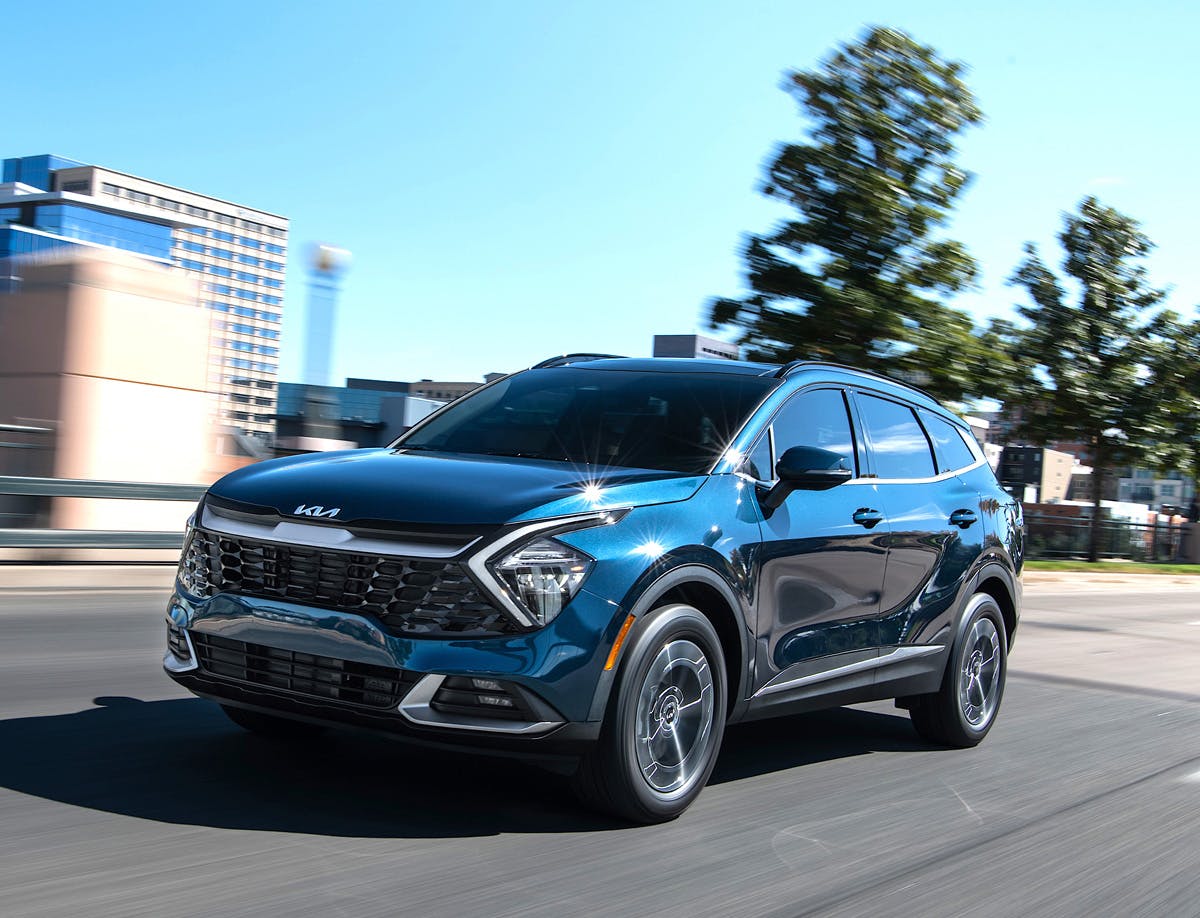 Discover the Kia Sportage and its Hybrid Variants
Are you in the market for a versatile, reliable, and fuel-efficient SUV? Look no further than the Kia Sportage, an exceptional vehicle that offers a blend of style, performance, and cutting-edge technology. Let's delve into the features and benefits of the Kia Sportage, its hybrid variant, and the plug-in hybrid version.
Kia Sportage: A Stylish and Dynamic SUV The Kia Sportage stands out with its athletic stance, bold lines, and distinctive grille. Its sleek design is complemented by advanced lighting technology, including available LED headlights and taillights, providing enhanced visibility and a touch of elegance. With spacious seating and generous cargo capacity, the Sportage offers versatility for both daily commutes and weekend getaways.
Sportage Hybrid: Embrace Efficiency Without Compromising Performance the Kia Sportage Hybrid takes the excellence of the traditional Sportage and adds a hybrid powertrain for exceptional fuel efficiency. Powered by a combination of a gasoline engine and an electric motor, the Sportage Hybrid optimizes fuel consumption while reducing emissions. The intelligent hybrid system seamlessly switches between power sources to provide a smooth and efficient driving experience.
Sportage Hybrid Plug-In: Elevated Efficiency and EV Capability For those seeking even greater efficiency and the option for all-electric driving, the Kia Sportage Hybrid Plug-In is an ideal choice. With its larger battery capacity, the Plug-In model can be charged via a power outlet, allowing for extended electric-only range. Enjoy zero-emissions driving for shorter trips or tap into the hybrid powertrain for longer journeys, providing the ultimate flexibility.
Cutting-Edge Technology and Safety Features: the Kia Sportage lineup is packed with advanced technology to enhance your driving experience. Features such as an intuitive touchscreen display, smartphone integration, and a premium sound system keep you connected and entertained on the road. The Sportage also boasts an array of safety features, including lane-keeping assist, adaptive cruise control, and blind-spot collision warning, to ensure a safe and secure journey for you and your passengers.
The Kia Sportage, Sportage Hybrid, and Sportage Hybrid Plug-In offer a range of options to suit different preferences and needs. Whether you prioritize fuel efficiency, versatility, or advanced technology, the Sportage lineup delivers on all fronts.
Don't miss out on the opportunity to experience the exceptional features and benefits of the Kia Sportage at Diehl Kia of Hermitage, where outstanding customer service and a seamless car-buying process await. Visit the dealership today and embark on your next adventure in style and comfort.
Click Here to view our selection of the Sportage, Sportage Hybrid and Sportage Plug-In Hybrid at Diehl Kia of Hermitage!
Back to Parent Page