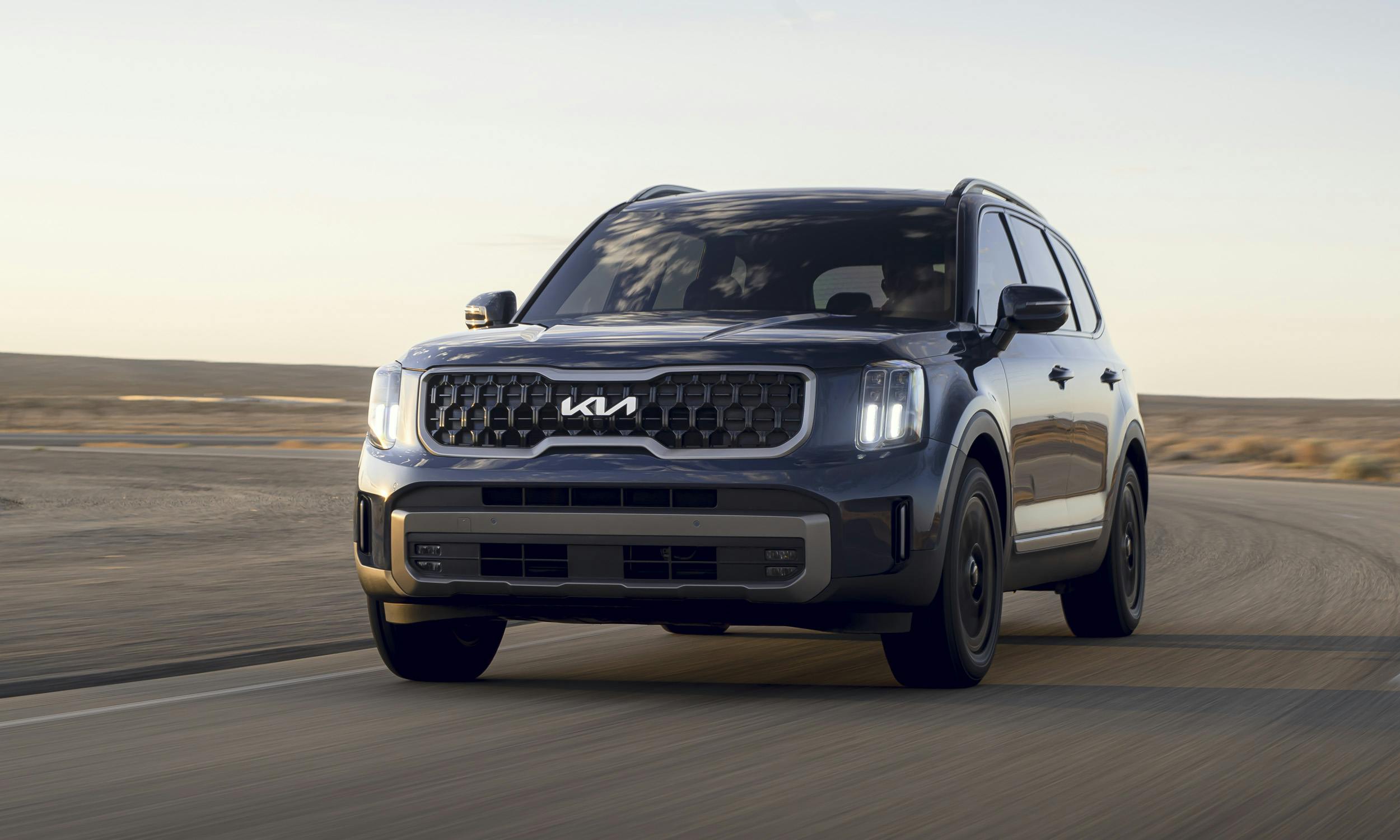 The Kia Telluride
In recent years, Kia has made remarkable strides in the automotive industry, reinventing its brand image and delivering high-quality vehicles that have captivated car enthusiasts worldwide. One of the standout models in their lineup is the Kia Telluride, a midsize SUV that has redefined the concept of luxury and versatility. With its striking design, spacious interior, advanced technology, and exceptional performance, the Kia Telluride has swiftly become a game-changer in the world of SUVs. Let's delve into the key features and reasons behind the Telluride's immense popularity.
Striking Design:
The Kia Telluride boasts a bold and sophisticated design that commands attention on the road. Its muscular stance, prominent grille, and sleek LED headlights create a strong and distinctive presence. The Telluride's attention to detail extends to its carefully sculpted lines and refined curves, resulting in an SUV that exudes elegance and confidence from every angle.
Spacious and Luxurious Interior:
Step inside the Telluride, and you'll be greeted with an interior that rivals luxury SUVs at a significantly lower price point. The cabin offers an impressive amount of space, with three rows of seating that can comfortably accommodate up to eight passengers. The first and second-row seats provide ample legroom and headroom, ensuring a comfortable ride for all occupants, even on long journeys.
The use of high-quality materials, including available Nappa leather upholstery and soft-touch surfaces, adds a touch of refinement to the interior. Thoughtful design elements such as the available dual sunroofs and customizable ambient lighting enhance the overall ambiance, creating a premium driving experience.
Cutting-Edge Technology:
The Kia Telluride is packed with advanced technology features that elevate the driving experience to new heights. The centerpiece of the dashboard is an intuitive 10.25-inch touchscreen display that provides seamless access to the infotainment system, including navigation, audio controls, and smartphone integration. Apple CarPlay and Android Auto compatibility allow for effortless connectivity and access to your favorite apps and music.
For music enthusiasts, the available Harman Kardon premium audio system delivers crisp and immersive sound throughout the cabin. Additional tech features such as wireless smartphone charging, multiple USB ports, and an available head-up display contribute to the Telluride's modern and tech-savvy appeal.
Impressive Performance:
Under the hood, the Kia Telluride is equipped with a robust 3.8-liter V6 engine that generates 291 horsepower, providing ample power for daily commuting and highway cruising. The Telluride offers a smooth and responsive ride, thanks to its well-tuned suspension and precise steering. All-wheel drive is available, enhancing the vehicle's performance and stability in various driving conditions.
Moreover, the Telluride demonstrates its capability off the beaten path with an available Snow mode, which adjusts the power distribution to optimize traction on slippery surfaces. This versatile SUV allows drivers to confidently venture off-road while maintaining comfort and control.
Safety Features:
Kia prioritizes safety, and the Telluride is no exception. It comes equipped with an array of advanced safety features designed to protect passengers and prevent accidents. Standard safety technologies include forward collision warning, blind-spot monitoring, lane-keeping assist, rear cross-traffic alert, and adaptive cruise control. These features work together to enhance driver awareness and provide peace of mind on the road.
The Kia Telluride has undoubtedly made a significant impact in the world of SUVs, offering a winning combination of style, luxury, performance, and safety. Its striking design, spacious interior, cutting-edge technology, and impressive performance capabilities have quickly made it a top choice among SUV enthusiasts. With its competitive pricing and outstanding value for money, the Kia Telluride has emerged as a game-changer, setting new standards for what a midsize SUV can offer.
Click HERE to view our inventory!
Click HERE to view our New Vehicle Specials on the Kia Telluride for the month of July!
Back to Parent Page