Kia Seltos Near Meadville, PA
The compact SUV market is crowded for a reason. Smaller SUVs have many advantages over their bulkier counterparts, especially given the fact that models like the KIA Seltos near Meadville are capable of giving you configurable cargo and passenger space while still remaining easier to drive, with higher visibility in maneuvers around the city. Parking is so much easier in a smaller SUV.
Diehl KIA of Hermitage invites you to learn more about the KIA Seltos near Meadville. We're serving Meadville Pennsylvania buyers with all the information they need to make informed decisions about the vehicles they're interested in.
The Kia Seltos Has a Bold Design You Can't Miss!
The exterior of the KIA Seltos near Meadville has been described as sophisticated. Headlights and taillights have a full LED setup, for a crisp, clean look on both ends, and the tiger-nose grille combine with faux silver skid plates make for a heart pounding look that you'll feel the minute you see it. It's an exciting new design for a small SUV, with big accent features to go on a smaller main frame. It's serving Meadville Pennsylvania with a unique and alluring luster that you don't usually see on a smaller SUV. With bold curves, sharp lines, and a simply unique look that's in a world all its own, the Seltos has impressed everyone who had a first glance at it during so many auto shows this year.
The new KIA Seltos features an outrageous menu of interior technology that will be music to the ears of music lovers and tech junkies alike. For example, KIA has a 10.25-inch touchscreen and an optional 8.0-inch head-up display slated to deck out your interior with a bigger than life display on two counts. It's a great platform to keep up with all of your tech hotspots and keep connected while you're on the go. An 8-speaker Bose audio system will serve as a premium boombox that people are gonna hear for miles away.
Safety & Powertrain - Kia Seltos Dealer
Basics like electronic stability control, traction control, and Vehicle Stability Management System are all expected to make an appearance on the Seltos, but the word is that KIA is going to be serving Meadville Pennsylvania drivers with much more than just the basics. Expect staples like Blind Spot Monitoring, Driver Attention Warning, and Lane Keep Assist to make an appearance as well. And while the official announcement of full safety features hasn't arrived yet, you can bet that a small SUV this sophisticated isn't going to leave out advanced safety systems and driver-assist features.
Select from three engine choices. In some cases, your trim determine your engine. For one, there's a turbocharged 1.6-liter four-cylinder engine that's rated at 175 horsepower, a 2.0-liter engine giving you 147 horsepower, and turbodiesel 1.6-liter engine featuring 134 horsepower. This diverse lineup of engines give you a lot of leeway in terms of what kind of power you want to experience while you're driving your Seltos. It's a great debut engine lineup for a model we expect to be around for a very long time.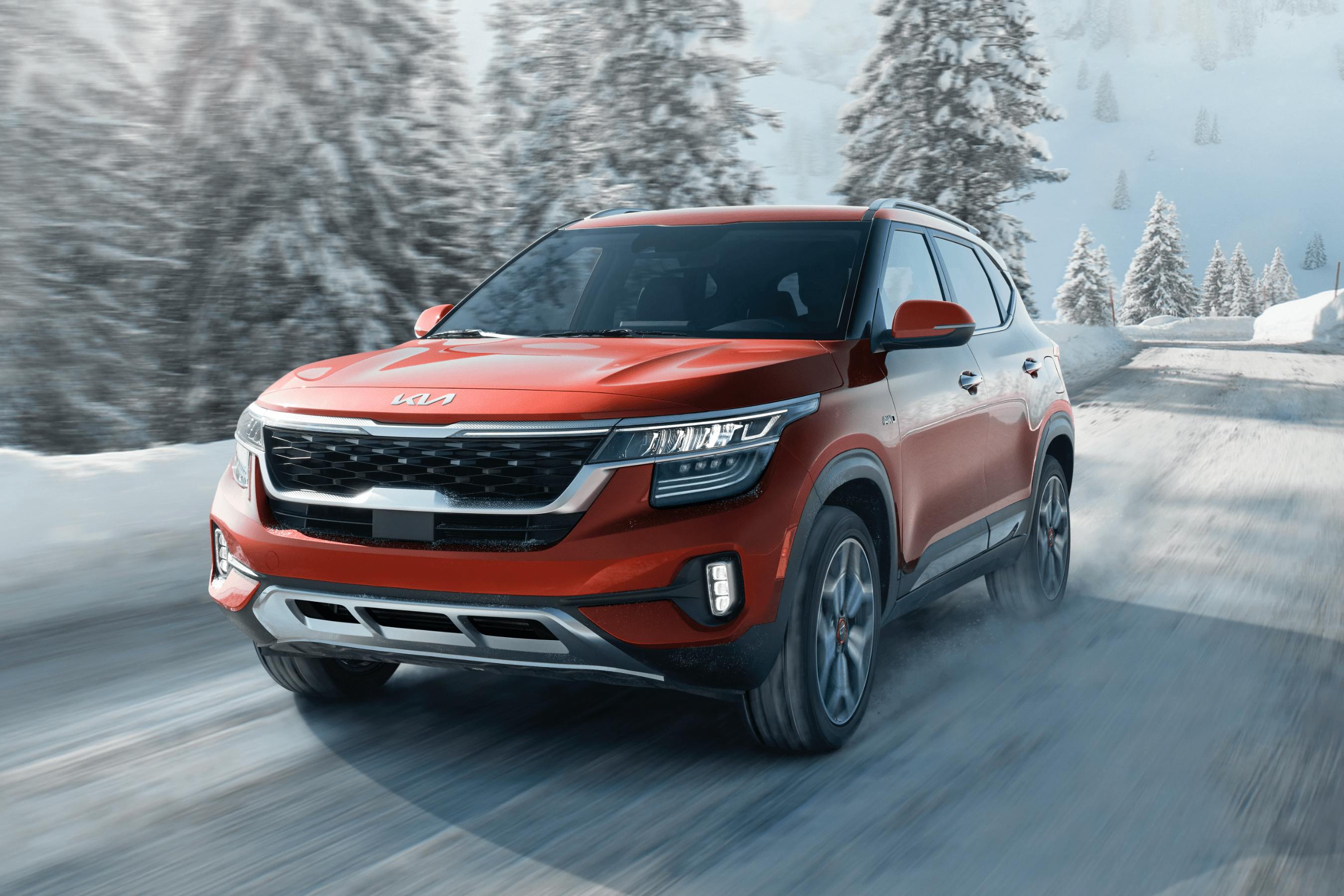 Visit Diehl Kia of Hermitage Near Meadville, PA!
Diehl KIA of Hermitage is happy to report that the Seltos may be coming soon to your city! And if you want to get behind the wheel and see exactly the kind of driving experience this one has to offer, all you have to do is call us today and let us know you want a test drive as soon as it appears on our lot. We offer free test drives with no strings attached, and you can take the time to ask us all the questions you want. Our friendly sales staff is attentive, excited about the Seltos, and ready to show you just why we expect it to be one of our most popular small SUVs of. Just call today to ask more questions about the Seltos or to schedule a test drive on a date in the future. We look forward to talking to you about this remarkable SUV!
Back to Parent Page